The 2022 Subaru Love Promise Customer and Community Commitment Award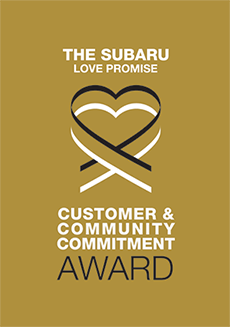 We've been nationally recognized for our dedication to our customers, our community, and the Subaru Love Promise.
We're honored to receive the 2022 Subaru Love Promise Customer and Community Commitment Award. This award nationally recognizes elite Subaru retailers who provide an exceptional customer experience at every interaction with Subaru. These retailers have also demonstrated an outstanding commitment to supporting passions and causes in their local communities in important areas such as the environment, community, health, education, and pets.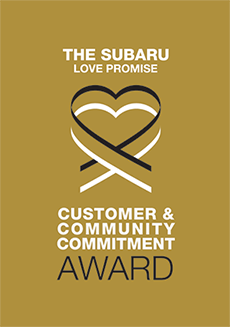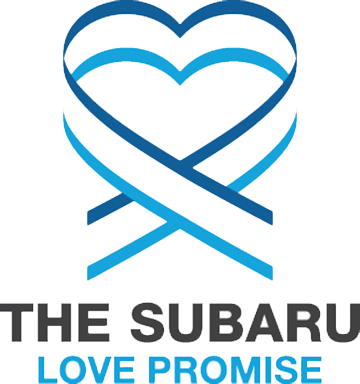 What is the Subaru Love Promise?
Subaru and our retailers believe in making the world a better place and the Subaru Love Promise is our vision of respecting all people. This is our commitment to show love and respect to our customers and to work to make a positive impact in the world.
How is Delaney Subaru dedicated locally to the Love Promise?
Our Love Promise can be seen in various partnerships with local charities and non-profits. We're grateful for the opportunity, not only to be a part of our community, but to serve it as well.
Indiana County Humane Society
Indiana County School District
Indiana County Community Action Program
Indiana Regional Medical Center
Love Promise Stories from Delaney Subaru
Subaru and Delaney Subaru believe in making a positive impact on the communities in which we live and work. We uphold that belief through our Love Promise Community Commitment. Every month, we select inspiring stories from customers and partners from around our area who strive to support our collective commitment and feature them here
Delaney Subaru Celebrates Earth Day 2022 - Kelly L
Our Earth Day Celebrations for 2022 may be over for the year, but our commitment to Love the Earth here at Delaney Subaru will continue throughout the year. Thank you to everyone who participated in the Walk to White's Wood Event and who to everyone who stopped in and picked up some trees or wildflower seeds to plant! We enjoyed sharing our commitment to Love the Earth and make it a better place. Every action we take to save our Earth is a plus big or small! Enjoy the slide show with some pics of our weekend events! #lovestheearth22 #delaneysubaru
---
Sharing the love and loving to learn with a Subaru - Kelly L
We had a great day meeting the Auto Tech class at Lenape Tech and presenting them with a used Subaru to use as a teaching car in their shop. This Subaru will allow the current and future students a hands-on teaching experience and take their training to a whole new level! Maybe we will have some future Subaru Technicians after the students learn more about the Subaru brand and our products? This donation allows us to share the love with our community and showcase our commitment to our Loves Learning pillar, two of our favorites! #subaruloveslearning #delaneysubaru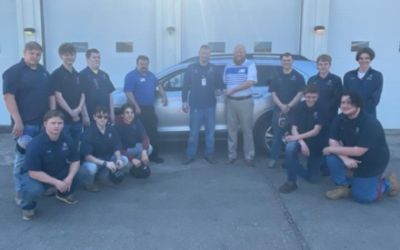 ---
Delaney Subaru spends the day with Stunt Dogs - Kelly L
We were honored to sponsor the Chris Perondi's Stunt Dog Experience Show for Indiana County. We had a great day at KCAC hanging out with Stunt Dog Show Productions! We were happy to sponsor this event so that all proceeds would benefit our hometown heroes at Indiana County Humane Society and Four Footed Friends! A huge shout out to Sheriff Fyock and his K9 partner Kort and Indiana's Borough Police Sargent Jeff and his K9 Officer Axel for spending the day with us also! The show was amazing and all of the dogs were great and don't forget every dog that performed came from a rescue center! Thank you to everyone that purchased a ticket, bought raffle tickets, or made a donation. All proceeds are greatly appreciated by both shelters listed and will be put to good use right here in Indiana County. Thank you to KCAC and their crew for all of their hard work to get the event ready! This event was a huge event because of you and we were proud to be a part of it with you!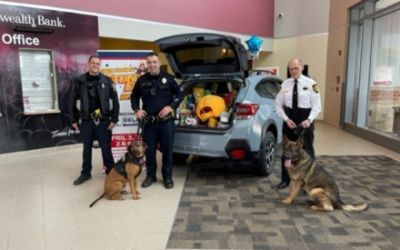 ---
Random Acts of Kindness Shared with Indiana County - Kelly L
On a chilly morning in February we decided to surprise our very own Hometown Heroes in Indiana County. For Random Acts of Kindness Day 2022 we once again loaded up a Subaru with some goodies from Dunkin Donuts and share them with all of Indiana County's First Responders. We had so much fun surprising everyone and thanking them for the job they do to keep Indiana County safe. We even had the great pleasure of meeting two of the finest K9 officers out there and made sure they were also rewarded for their service to the community with a K9 safe treat. Delaney Subaru would like to thank everyone who is a first responder for their services to the community they live in.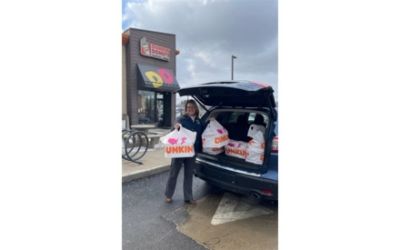 ---
Delaney Subaru races to the Finish with the Scouts - Kelly L
We were once again happy to sponsor the Annual Pine Wood Derby with the local Boy Scout Troops of Indiana County. The Scouts did a great job designing their derby cars. A huge shout out to all of the Scout leaders and volunteers who make this opportunity available for our local youth. Keep up the good work maybe we have some future Subaru car designers in this bunch!
---
Helping to Save lives with American Red Cross - Karen S
We were happy to be able to finally be paired up and helping with our friends from American Red Cross again. After a reschedule due to a winter storm we were able to help host a very successful blood drive. We only had 25 scheduled donors and our goal was to have 55 units of lifesaving blood units. To our surprise and appreciation, we had a total of 78 donors and unfortunately had to turn donors away because we ran out of collection supplies and time. We are grateful to have this partnership with Karen and her team from the Red Cross. Thank you to all of the donors for braving the cold and all of the American Red Cross team for all of their hard work and dedication to our community! We look forward to continuing to work with the Red Cross to make a difference and help save lives!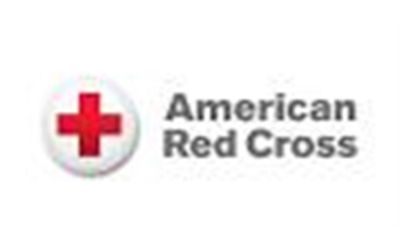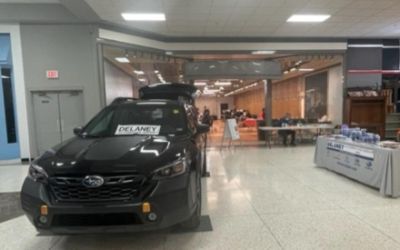 ---
Delaney Subaru collects items for local charities - Kelly L
In consideration of the previous year and the effect it had taken on our local community Delaney Subaru collected items for two local organizations that are there for anyone when they need it most. A food and supply drive benefiting Indiana County Humane Society and ICCAP's foodbank was held starting in November running through the end of year in 2021. We collected nonperishable food items, paper goods, cleaning supplies, pet foods, kitty litter, pet toys, leashes, collars, & office supplies for both of these local charities. Donations were dropped off at the showroom or service drive. All of the donations will stay in Indiana County. Thank you to those who donated to make this drive a success! Additionally thank you to the volunteers at both of these organizations who are truly the everyday hometown hero's helping those in need when they need it the most right here in our neighborhood!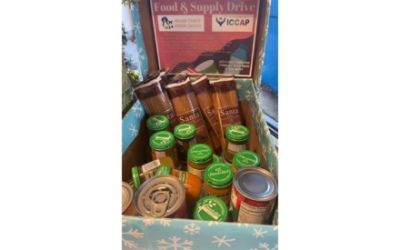 ---
We Love to Learn with Ben Franklin Elementary! - Kelly L
Delaney Subaru is proud to announce that as part of our Love Promise commitment we partnered with AdoptAClassroom.org as our new Subaru Loves Learning partner. Through the partnership with AdoptAClassroom.org, Delaney Subaru we were able to help supply classrooms locally at Ben Franklin Elementary. Ben Franklin recently built a beautiful outdoor learning space for their students. The monetary donation that was made was able to help one classroom for every grade at Ben Franklin to help with all types of learning supplies for their new outdoor classroom space. We enjoyed the day meeting Ben Franklin's awesome staff and students and how they intend to use their new outdoor space. Adopting classrooms At Ben Franklin through Subaru Loves Learning is just one of the ways we are doing even more this year to make a difference.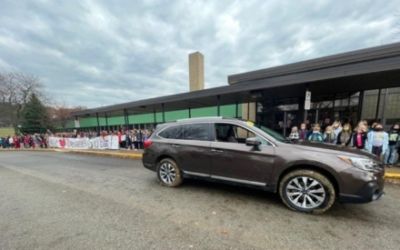 ---
Indiana County Community Action Program (ICCAP) - Michelle F
Delaney Subaru has partnered with Indiana County Community Action Program, Inc. (ICCAP) for the second year in a row to provide blankets for the homeless.ICCAP operates Pathway; a 12-bed emergency homeless shelter located in Black Lick, PA. Pathway receives over 400 referrals a year and provides emergency shelter to over 150 homeless individuals on average annually. ICCAP's goal for all Pathway residents is for them to obtain safe affordable housing and progress towards self-sufficiency. Through Delaney Subaru's generosity, we are able to provide blankets to homeless individuals and families, of which, they can take with them to their new home. In addition, for those who may be on the streets, and uncomfortable with entering any shelter, they too will receive blankets.On behalf of ICCAP and the Homeless we serve, THANK YOU!Michelle Faught, Executive Director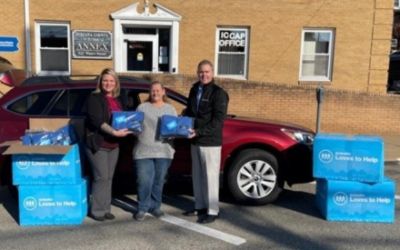 ---
Helping the Underdogs in Indiana, PA! - Kelly L
We had a great visit with our friends at Indiana County Humane Society. We dropped off some donations and met some adoptable pets. As always Samantha the Humane Officer and her team work alongside these pets to provide them a new forever home. Beth Finegan the new Executive Director is doing a great job leading the team and keeping the day to day operations in check. Samantha, Beth, and the entire team do a great job and we are proud to share in this partnership with local shelter and help make a difference in the local underdogs. We reached our goal of 31pets in 31 days and 40 total pets were adopted in October.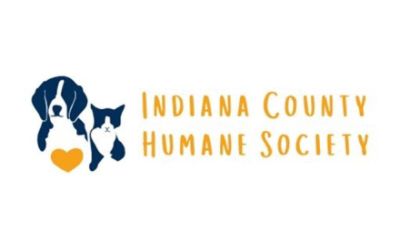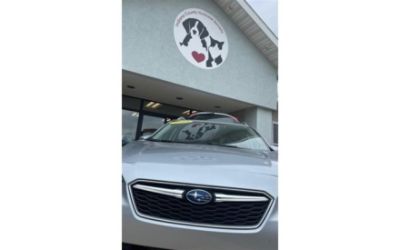 ---